I wanted to share a few inspiring Easter ideas I've found as I've been surfing the web. Maybe they'll inspire you as much as they did me!
OH, and also, if you place an order between now and April 30th at Scrapbook.com (click on the Scrapbook.com button on the sidebar over there ----------> ), you will be entered for a chance to win 20 BasicGrey Collection Packs. You know how much I love BasicGrey!! How awesome would it be to win that package? 
On to the Easter inspiration...
Karola Witczak's Easter Card from the Live Pink! site: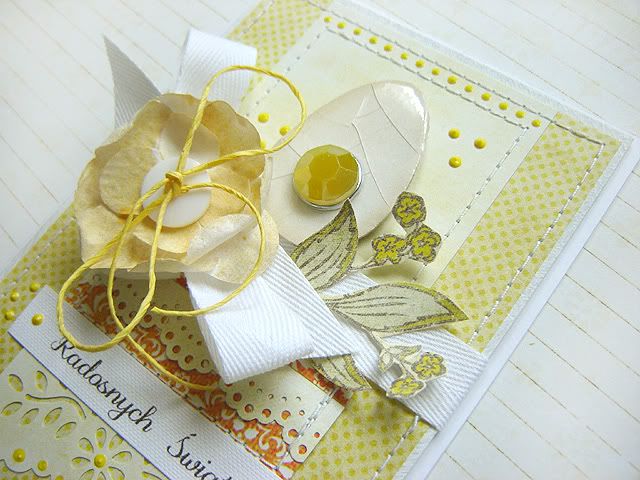 Crepe Paper Roses by Danielle Flanders (I'd love these hanging from a chandelier over Easter brunch, or even in a basket as a centerpiece):
A scrapbook tutorial from Janna Wilson from the April 2010 issue of Scrapbooks etc: learn how to make 3-D flowers. Wouldn't that make a another great centerpiece for an Easter brunch?
A fantastic spring page by Kerri Bradford (I love it when she posts layouts, and she has shared a string of them on her blog lately). Every page of hers makes me love the Silhouette more: